ContainerLockBox.com produces high quality components for new and used shipping containers. All of the products that we produce are manufactured in the United States by highly skilled craftsman in south central Pennsylvania. Every part of the process, from the lazer cutting to the final powder coating is done with the utmost care and attention to detail.
Shipping Container Lock Boxes
All of the lock boxes on ContainerLockBox.com are produced by craftsman in the United States.and shipped from our facility in Lancaster, PA. The total dimensions of both components of the box are 7" x 11" x 2" and weighs approximately 12 lbs. The approximate dimensions of each componet are as follows: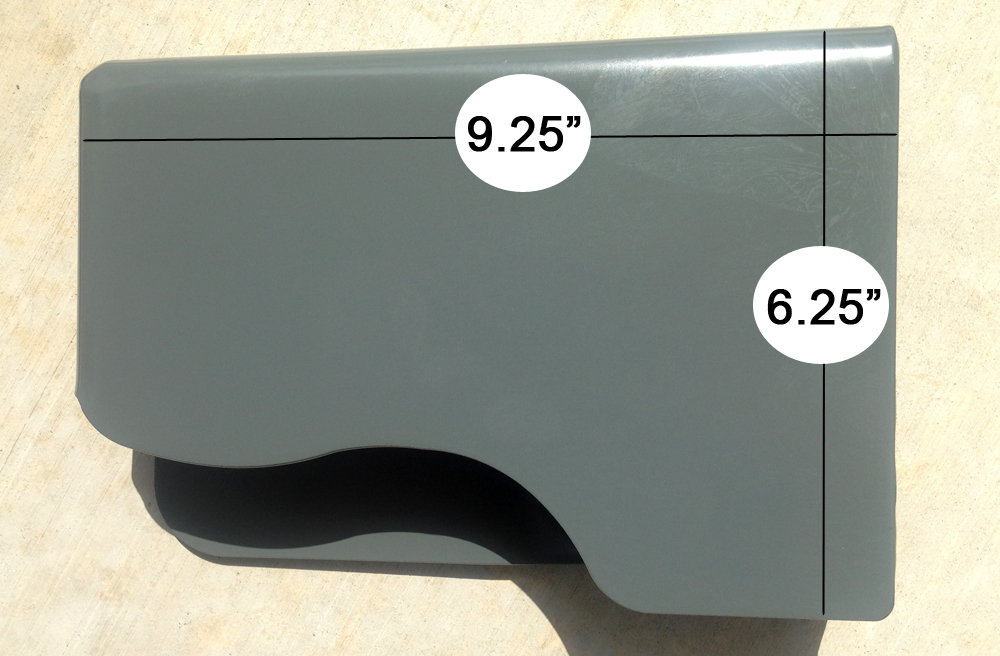 Shipping Container Vents
Larger than the factory equipped "breather" vents, our custom sized vents provide a greater amount of airflow and condensation/moisture management. The overall size of each vent is 12" x 12" square, and 6" deep.